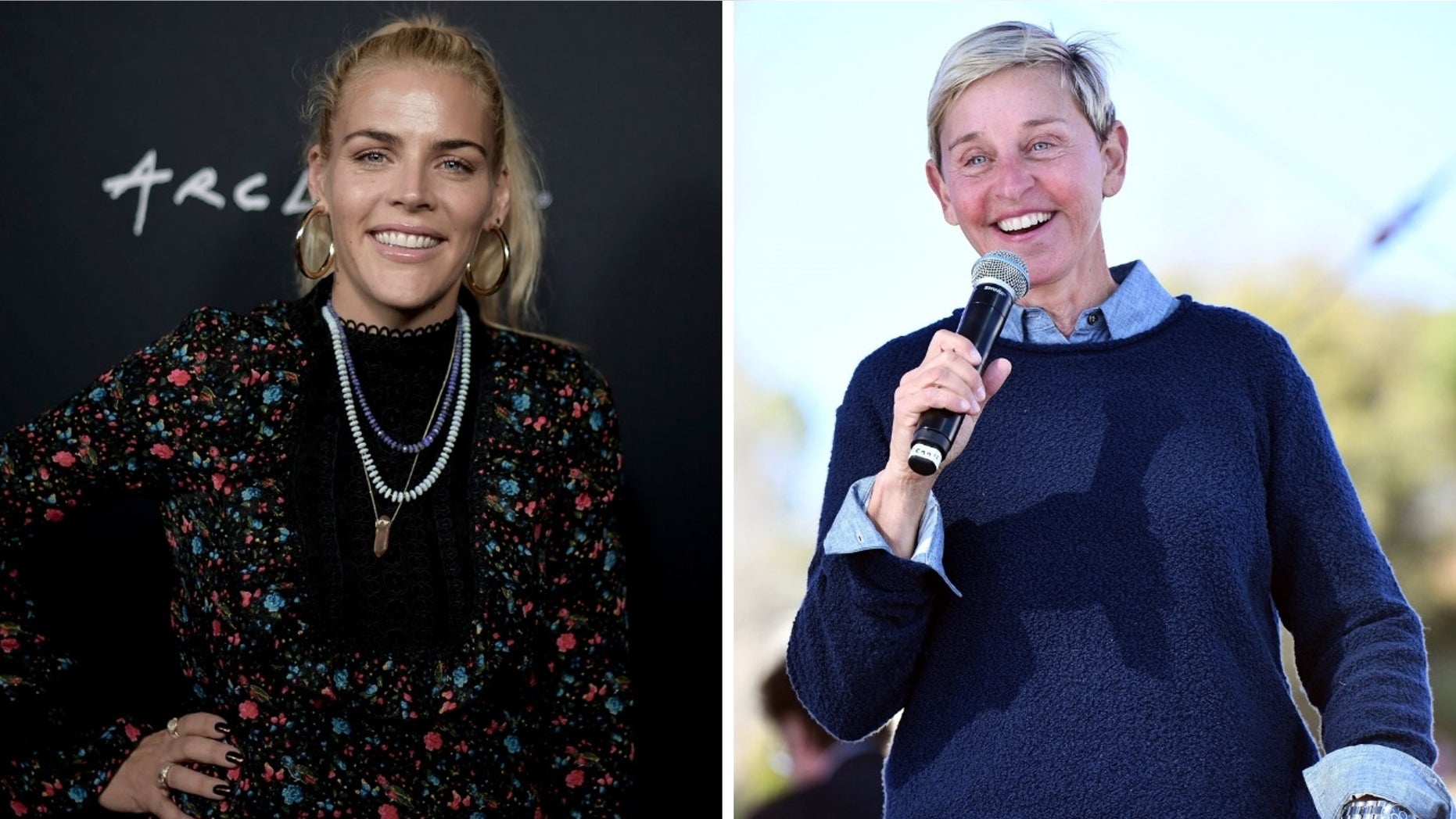 Actress Busy Philipps and Ellen DeGeneres reflected on their experiences with sexual abuse Wednesday on "The Ellen DeGeneres Show."
In an Instagram post last week, Philipps, 39, revealed she was raped when she was 14 years old. The "Freaks and Geeks" alum told DeGeneres she was "so moved" by Christine Blasey Ford's "bravery." Ford publicly came forward last month to accuse President Trump's Supreme Court nominee Brett Kavanaugh of sexual assault decades ago. Last week, Ford testified in front of the Senate Judiciary Committee and recounted the alleged assault.
"But when I saw her [Ford] standing there, speaking her truth after 30 years, I was like, 'It's been 25 for me. I can do this. We can all do this,'" Philipps told DeGeneres. "I feel like it's a real moment of reckoning for women, that we have sort of collectively carried this burden for so long. And it's time to share it."
ALYSSA MILANO ATTENDS KAVANAUGH, FORD HEARING
DeGeneres responded, "To be 14 years old, to be that girl and for that to happen to her, it's horrible."
"Yeah and it's sadly the most unoriginal horror, isn't it? Is what we're finding," Philipps replied.
DeGeneres opened up about her own experience. The comedian said she was 15 years old when something happened to her.
"I was 15 and I had something happen to me and when I watched Dr. Ford, anyone who's had something happen to them, you just get so angry when someone doesn't believe you or say, 'Why did you wait so long?'" she said. "It's because we're girls and we're taught not to say anything and go along with it. So you at 14, me at 15, God knows how many people in this audience have had something happen to them."
DeGeneres then asked the audience to raise their hands if they have experienced sexual abuse. The camera didn't show the audience but Philipps then said, "I'm so sorry that happened to you. I'm so sorry that it happened to all of us."
"We can do better for our kids and the next generation, and we will, right?" she asked.
DeGeneres said "yes" and said she hoped others will tell their children to "speak up."
BUSY PHILIPPS SAYS SHE WAS RAPED AT 14: 'IT'S TAKEN ME 25 YEARS TO SAY THOSE WORDS'
"I think this conversation needs to happen more. And people need to teach your children to speak up and don't ever keep something in and don't ever be ashamed and think that it's your problem or your fault," DeGeneres said.
Last year, DeGeneres tweeted #MeToo adding her name to the list of Hollywood figures who have experienced sexual misconduct. She talked about her decision to tweet #MeToo in her monologue in October 2017.
"This is not a male thing or a female thing, it is not a Hollywood thing or a political thing. This is a human thing and it happens in the workplace, it happens in families, it happens all over the world and we are all the same. We all want the same thing: We want respect and love and kindness, and if I can have those three things and a new iPhone 10, I will be complete," DeGeneres said.