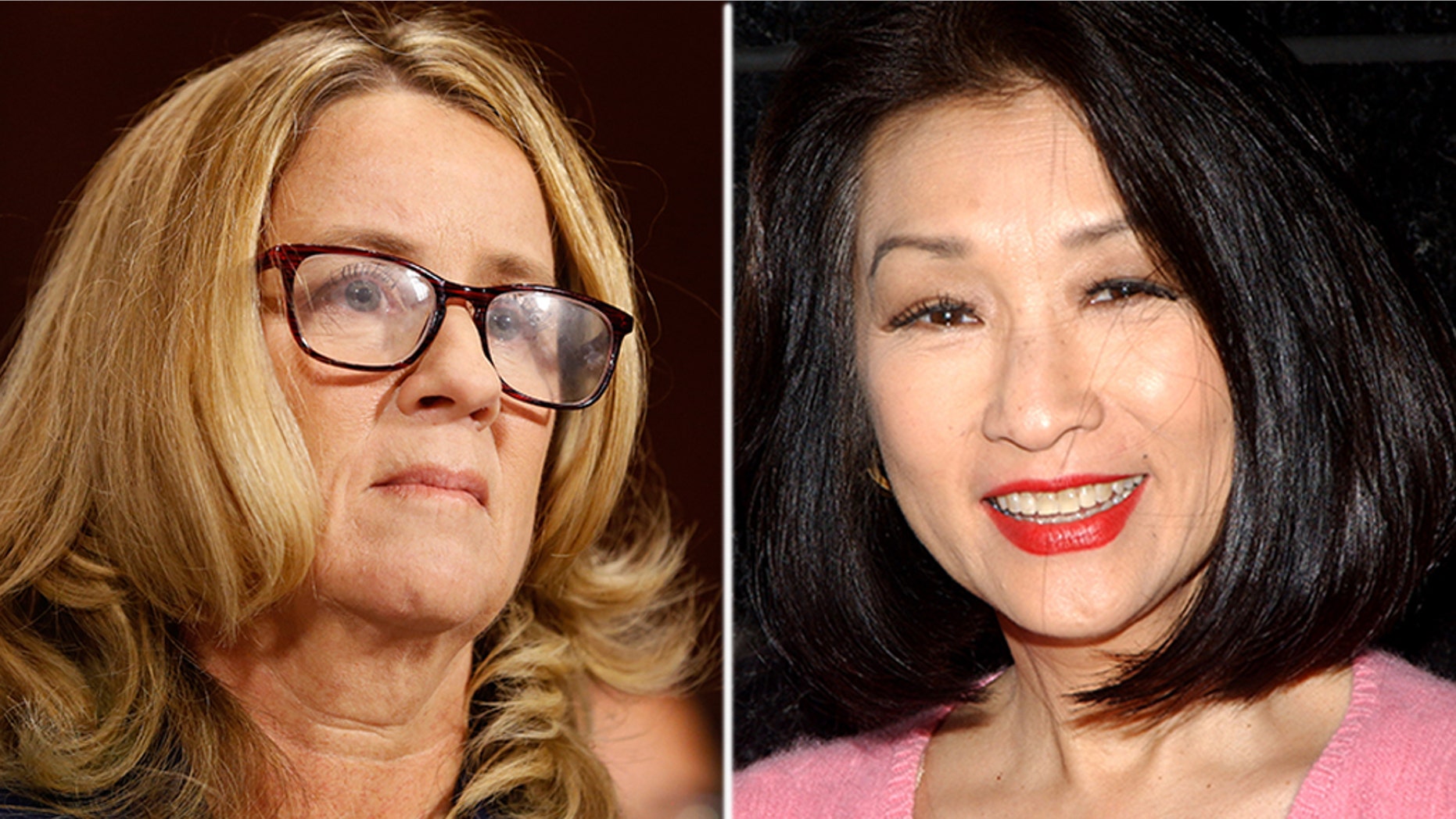 Veteran journalist Connie Chung on Wednesday revealed her own decades-old sexual assault allegation in an opinion piece addressed directly to Christine Blasey Ford, who has leveled accusations at Supreme Court nominee Brett Kavanaugh.
And while Chung doesn't remember some specifics of the roughly 50-year-old alleged incident, she said other details remain very clear.
"I, too, was sexually assaulted — not 36 years ago but about 50 years ago. I have kept my dirty little secret to myself. Silence for five decades. The molester was our trusted family doctor," Chung, 72, wrote in the piece published by The Washington Post.
"It was the 1960s. I was in college. The sexual revolution was in full swing. The exact date and year are fuzzy. But details of the event are vivid — forever seared in my memory," she said. "Am I sure who did it? Oh yes, 100 percent."
CAPITOL HILL TENSIONS FLARE OVER KAVANAUGH, AS PROTESTERS CONFRONT LAWMAKERS
Chung wrote that she was a virgin during the 60s when the alleged incident happened and that she scheduled the doctor's appointment to obtain contraception.
She offered a detailed description of the "classic Georgetown 19th-century house" where she said his office was located.
"Again, I cannot remember the exact date or even year. Yet I can still describe the following in detail," she wrote.
While waiting for the exam to start, she recalled the stirrups at the foot of the table, noting that as a 20-something year old woman, she "had never had a gynecological examination" before, nor had she "even seen exam stirrups."
FBI QUESTIONS KAVANAUGH'S FRIENDS, POTENTIAL WITNESSES TO ALLEGED SEXUAL ASSAULT
Chung then went to give a detailed recollection of what the physician allegedly did to her.
After the alleged encounter, Chung said she returned home, adding that it's possible she told her sister of the appointment, but never her parents or the police. Eventually, she said she told her husband. After the spark of the #MeToo movement, she said, her "dirty little secret reared its ugly head."
"Christine, I, too, am terrified as I reveal this publicly. I can't sleep. I can't eat. Can you? If you can't, I understand. I am frightened, I am scared, I can't even cry," she wrote, adding that she doesn't "want to tell the truth," but "must."
WHITE HOUSE DEFENDS TRUMP'S MOCKING OF KAVANAUGH ACCUSER, SAYS HE WAS 'STATING FACTS'
"I wish I could forget this truthful event, but I cannot because it is the truth. I am writing to you because I know that exact dates, exact years are insignificant. We remember exactly what happened to us and who did it to us. We remember the truth forever," she wrote. "Bravo, Christine, for telling the truth."
The disclosure from Chung follows sexual misconduct accusations leveled at Kavanaugh by three women. The first among them was Ford, who last week testified on Capitol Hill about an alleged encounter in the 1980's during which she claims Kavanaugh pinned her down, attempted to remove her clothes and prevented her from screaming. Kavanaugh has repeatedly denied the allegations.
Ford on Tuesday night faced scrutiny from President Trump, who during a campaign rally in Mississippi questioned her sexual assault allegations while portraying the back-and-forth between herself and Senate Judiciary Committee interviewers.
"'How did you get home?' 'I don't remember.' 'How did you get there?' 'I don't remember.' 'Where is the place?' 'I don't remember.' 'How many years ago was it?' 'I don't know,'" Trump said as the crowd applauded.
Fox News' Kaitlyn Schallhorn contributed to this report.