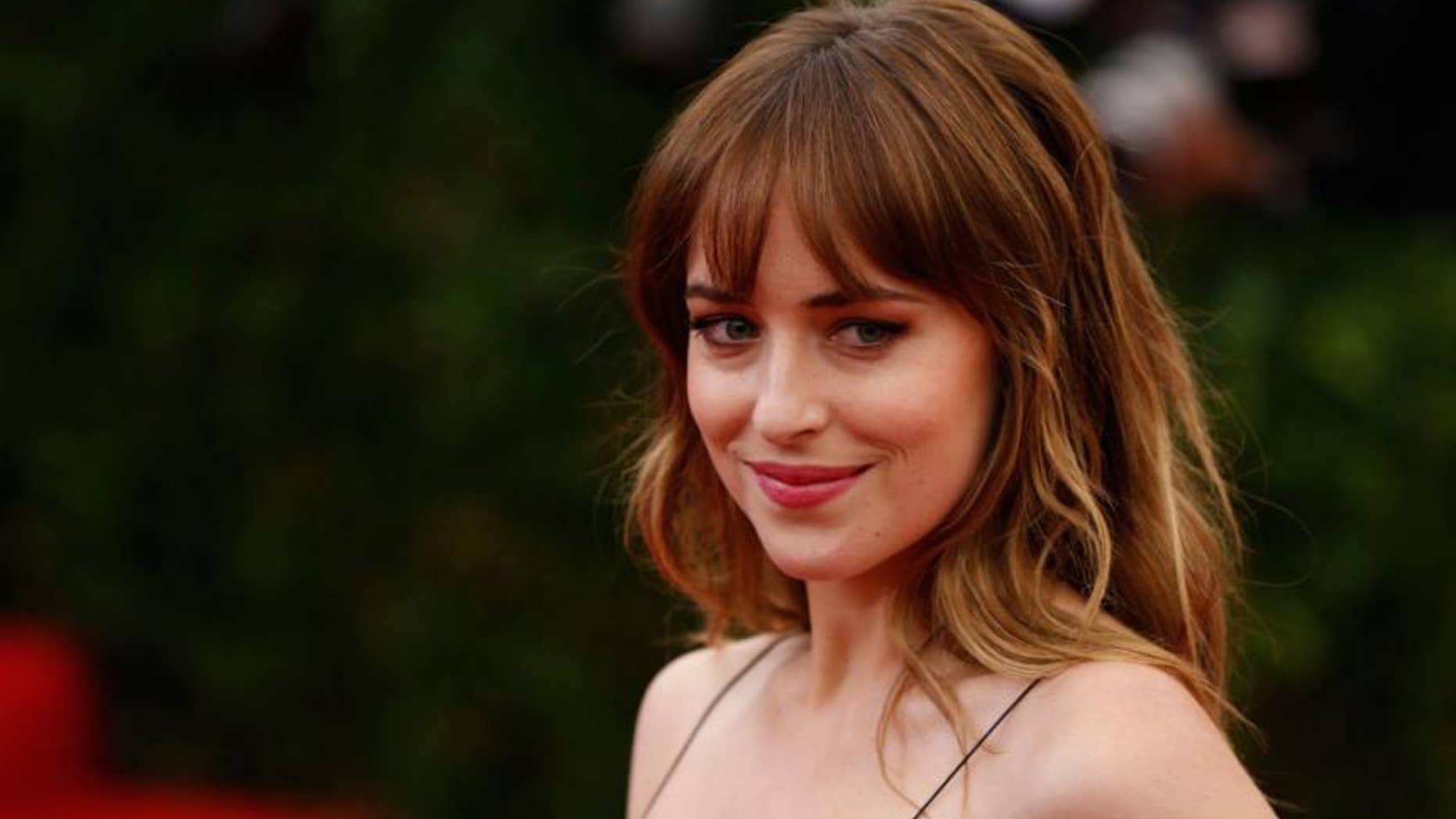 Dakota Johnson is setting the record straight.
The 29-year-old actress appeared on "The Ellen DeGeneres Show" on Thursday, where she addressed the rumors claiming she was pregnant with Coldplay frontman Chris Martin's baby.
"The only thing I'm pregnant with is a lot of really good ideas," Johnson told DeGeneres in a clip obtained by People.
"But not any babies," she added.
Earlier this week, pink and blue balloons were spotted at an event held at Martin's home, leading to false reports that the couple was having a gender reveal party. At the time, Johnson's rep denied the pregnancy rumor to multiple outlets.
The "Bad Times at The El Royale" star went on to explain that it was actually her birthday.
"Well, it was my birthday and there were balloons that happened to be pink and blue, and so then I was pregnant," Johnson said, adding that she "didn't know that the balloons were going to be released."
"They were just in an arch, but I guess that accidentally happened. One of the ends just got let go."
Still, Johnson says a lot of "people congratulated" her following the false reports.
"[I got] a lot of attention," she admitted. "More than just having it be my birthday."