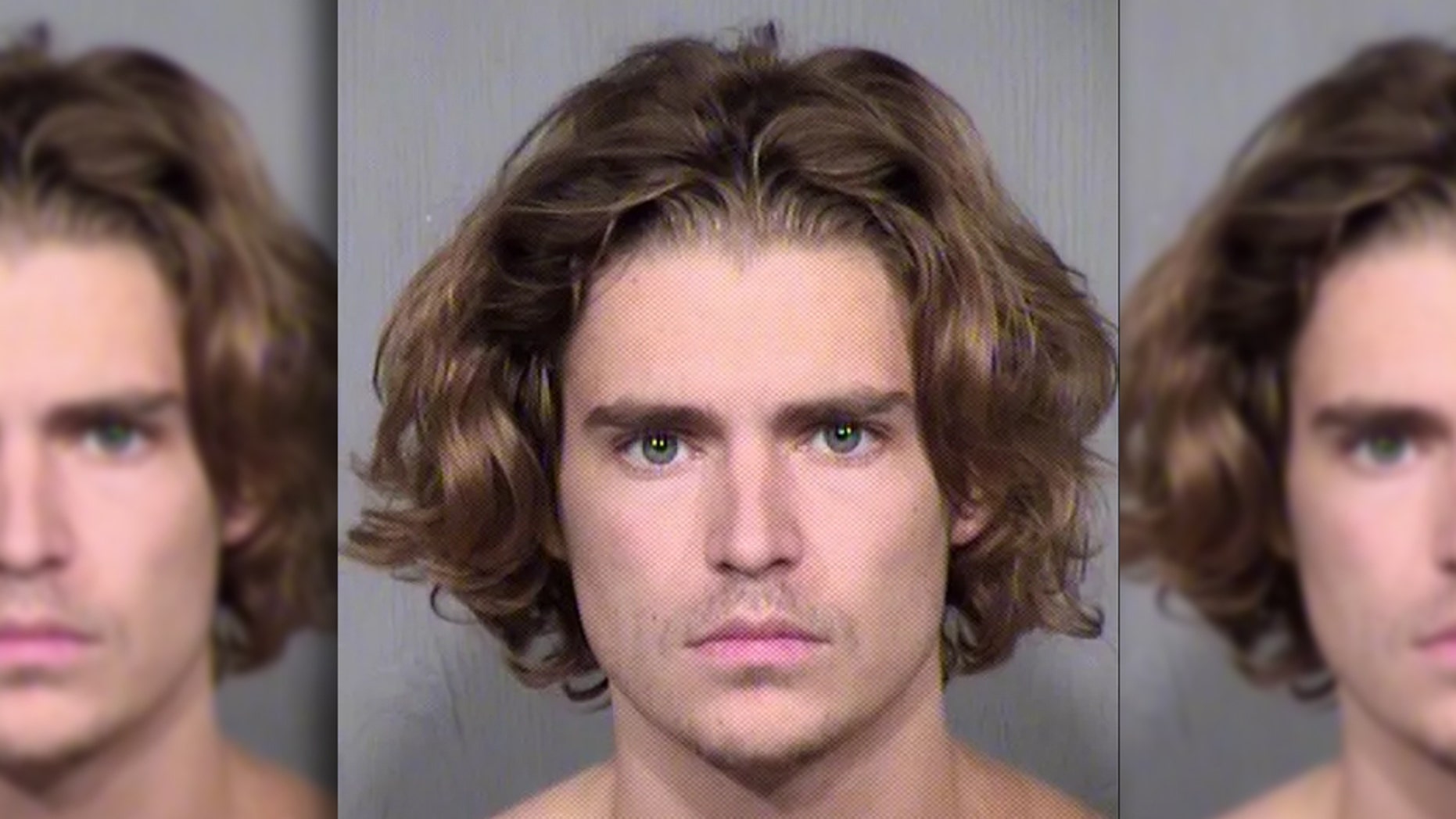 The youngest son of martial arts actor Jean-Claude Van Damme was sentenced Wednesday to 18 months of probation after he pleaded guilty to a disorderly conduct charge stemming from a 2017 incident in which he held his roommate at knifepoint in Tempe, Ariz.
Tempe Police said Nicholas Francois Van Varenberg, 22, retrieved a knife and prevented his roommate, who was not identified, from leaving their apartment after he became upset with him for answering the door.
The Arizona Republic reported at the time that Van Varenberg was seen on surveillance video at University House apartments punching the wall of an elevator, and when police arrived at the residence they followed a trail of blood that led them to the apartment.
Officers questioned Van Varenberg and left the scene, but returned after receiving a complaint of banging and yelling coming from the apartment the two men shared.
Van Varenberg also faced charges of kidnapping, possession or use of marijuana, and possession or use of drug paraphernalia. However, those charges were dropped as a result of his guilty plea on Aug. 15.