Johnny Depp is opening up about the tumultuous year he's had after his ex-wife, actress Amber Heard, accused him of physically abusing her.
As previously reported, Depp and Heard ended their marriage in early 2017 after she accused him of attacking her and throwing an iPhone in her face, which he denies. At the time, she phoned the police, who arrived and found no evidence of a crime. Still, she filed for divorce and a judge ended their marriage after months of bickering over finances.
Speaking in a new interview with Britain's GQ magazine for its November edition, Depp opened up about the backlash he's received in the public eye in the wake of being labeled an abuser of women.
"I could feel people look at me differently, because of the accusations towards you. And then people start putting things in magazines: 'He's insane. He needs to take a sanity test…' You know, ludicrous stuff. But the only thing that I could do was know what I still know," Depp told the outlet. "Ultimately, the truth will come out in all of this and I will be standing on the right side of the roaring rapids. I hope other people will be too."
Depp has denied allegations that he ever physically hurt Heard. He agreed to pay her $7 million to finally end the marriage but maintains that the allegations are a complete falsehood.
"To harm someone you love? As a kind of bully? No, it didn't, it couldn't even sound like me," he said.
Heard donated a large portion of that settlement to charity.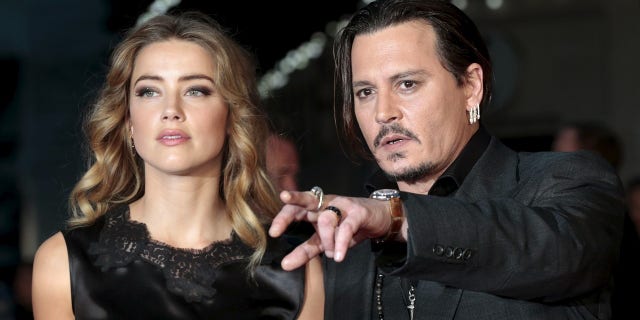 However, just because he doesn't want to give the allegations too much air doesn't mean that he's OK with his children dealing with the backlash. The star mentioned that he thought it was unfair that his 14-year-old son and 19-year-old daughter had to deal with the rumors about him.
"And worse than that, to take away future earnings that are for my kids, you know? I do this s— for my kids, man. How could someone, anyone, come out with something like that against someone, when there's no truth to it whatsoever?" he said. "I'm sure it wasn't easy for my 14-year-old boy to go to school, you know what I mean? With people going, 'Hey, look at this magazine, man. What, your dad beats up chicks or something?' Why did he have to go through that? Why did my daughter have to go through that?"
Depp went on to herald the fact that police found no evidence of wrongdoing on his part when they were called on the day in question. He alleged that Heard refused to let an EMT check her out when police offered.
"We probably shouldn't be talking about this," Depp told the GQ reporter. "But I am worried. I worry about the people that bought it and I worry about her. It's just not right. I will never stop fighting. I'll never stop. They'd have to f—ing shoot me. An episode like this takes time to get over."