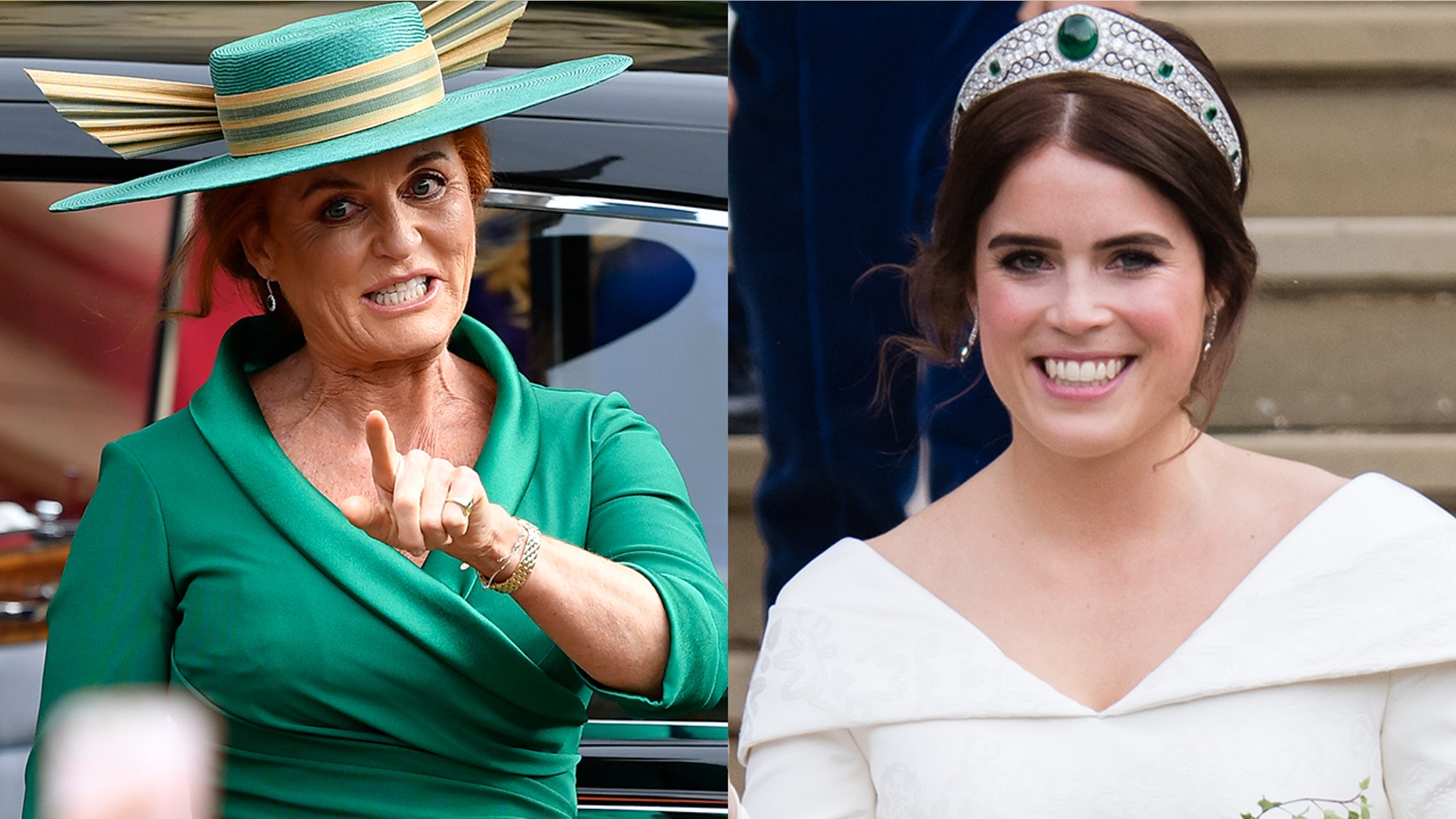 Sarah Ferguson is reflecting on her daughter, Princess Eugenie's, recent royal wedding.
It's been almost a month since the Princess of York and Jack Brooksbank got married in front of the world, and her mother still tears up just thinking about the gorgeous celebration.
"I always went to weddings and thought, 'Why is the mother-of-the-bride crying?' But I completely understand why now," the 59-year-old Duchess of York shared in an interview with Daily Mail published on Friday. "It's because it's so amazing to think your daughter is now grown up, leaving home and starting her own life."
"I'd just sat down in the chapel and everyone saw me go 'phew' because I'd managed not to slip over in my high heels," she continued. "Then I looked across and saw my sister [Jane] and I watched her face and there were tears — and I'm doing it again, I'm welling up now."
Princess Eugenie Shares Candid Snap With Giggling Princess Charlotte and Her Wedding Party
Eugenie and Jack tied the knot on Oct. 12 at Windsor Castle in England. The bride looked stunning in a Peter Pilotto and Christopher De Vos-designer wedding gown that made a strong statement.
"My proudest moment was watching Eugenie standing tall, very proud to show her scoliosis scar in her low-backed dress," Ferguson stated about her daughter's ethereal dress. "I'd gone to all the fittings and sat there beaming with delight, and because there was no veil it was a very strong statement."
Why Didn't Princess Eugenie Wear a Veil at Her Royal Wedding?
Eugenie's dress showed off the scars on her back from a surgery she had at the age of 12 for scoliosis. The spinal surgery changed her life, and she decided to honor that in several ways for her big day. In addition to freely displaying the scars, Eugenie also invited her NHS surgeons to the wedding in Windsor.
She also opted to go without a veil, a decision, Ferguson said, they had made sure was allowed at St. George's Chapel.
Princess Eugenie Shows Off Her Back Surgery Scars in Royal Wedding Gown: Pics
"We rang St George's Chapel to make sure there wasn't a special rule specifying veils must be worn, but there wasn't and Eugenie just wanted to be herself," the proud mother expressed. "The tiara, borrowed from granny, danced to her. She was just so radiant. She said, 'Mum, I thought I was going to get nerves,' but she didn't."
Meanwhile, the mother of two is beyond happy for her daughter and her new son-in-law. "She and Jack are just meant to be. He adores her, and now I've got a son," she said. "He will be the best consort there is, as Prince Albert was to Queen Victoria. I know it will be that sort of love match."