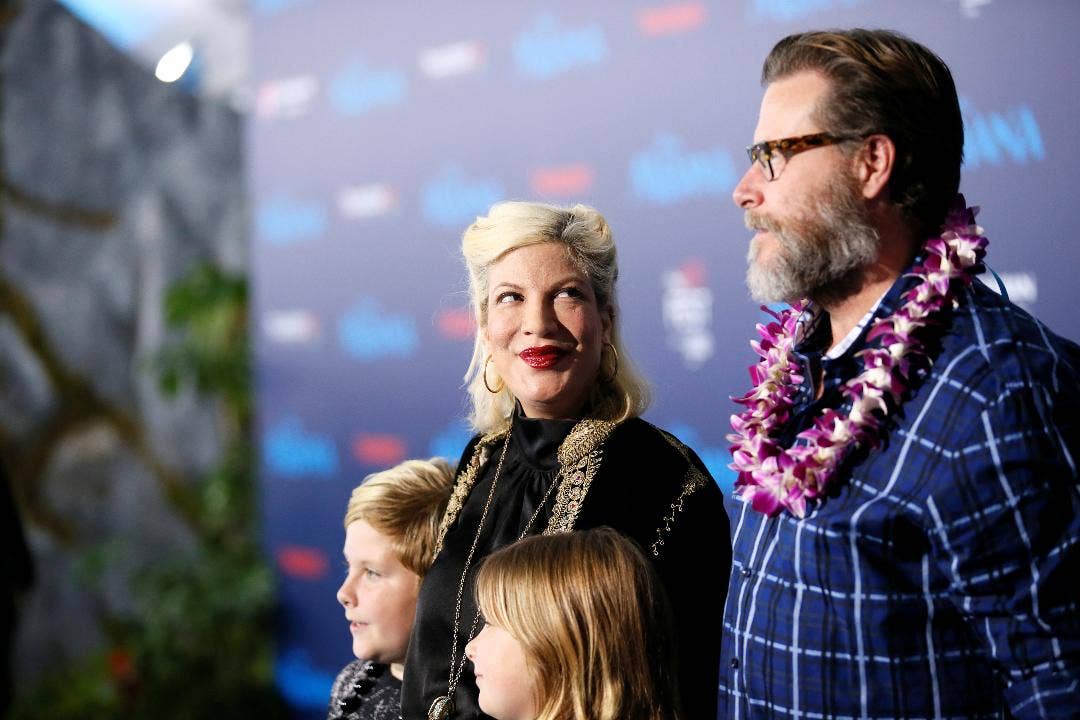 Tori Spelling has clapped back at internet trolls who shared some harsh words about her children on social media. 
The former "90210" star shut down trolls after Instagram users left negative comments on an photo she shared of her four children, Liam, Finn, Stella and Hattie in their back to school clothes. 
According to People, one user wrote that Spelling's kids looked as if they had "just rolled out of bed and put on what was on the floor." 
Another said, "The kids are fat. Fat isn't healthy," to which someone else wrote, "Why have you let your gorgeous kids get so unfit?"
Spelling, who is the mother to a total of five children, her 18-month-old son Beau was not included in the back to school photo op, took to the comments sections of the Instagram image to call out her haters. 
"I am a proud mama bear and I enjoy sharing our family journey with my family, friends, fans and online supportive and loyal community," she said.
"For all the individuals on here that felt the need to #momshame and #kidshame me and my children I say 'Shame on you!' I was raised to believe that if you can't say anything nice about someone then don't say anything at all."
The 45-year-old actress concluded, "Lift others up and you in turn lift yourself up #endcyberbullying."
Spelling and her husband, Dean McDermott, have never been the type of parents to shy away from sharing images of their kids on social media and attend public outings as a family. 
On August 7, the whole family was snapped at  the Los Angeles premiere of "Dog Days" and a month prior, Spelling was spotted with her three kids, Stella, Hattie and Fin at the L.A. premiere of Disney's "Christopher Robin."
A source revealed to People in March that for Spelling and her husband "family is most important" thing to both of them.